Description
Meet the next generation of thermogenic weight loss!
With the scientifically-proven ingredients in ThermoFight X, you can fire up your weight loss and drop twice as many pounds compared to diet alone!* This powerful formula is packed with active ingredients—like green tea extract with Greenselect Phytosome—that boost metabolism, activate thermogenesis, accelerate ketosis, and melt away fat!
Features and benefits
Contains a clinically proven weight-loss ingredient – an average of 31 pounds lost over 90 days!
Activates thermogenesis to achieve and maintain an ideal fat burn mode
Accelerates ketosis by supporting rapid ketone generation
Supports healthy blood sugar levels to help reduce sugar cravings Boosts energy
Includes Green Coffee Bean, Chromium, and Caffeine for added benefits
Soy-Free. Non-GMO. Dairy-Free. Vegan. Keto-friendly.
What are the exciting active ingredients in ThermoFight X?
Green Tea, including Greenselect Phytosome – A thermogenic catalyst that burns stored fat.
Green Coffee Bean – An antioxidant superfood with chlorogenic acid to help reach ketosis.
Caffeine – An energy driver that helps release fatty acids and boosts metabolic rate.
Chromium – A blood glucose balancer to help keep sugar cravings under control.†
Can I use ThermoFight X if I am on a ketogenic diet?
Yes! ThermoFight X is not only keto-friendly, it actually stops your liver from releasing all its stored glucose and therefore forces your body to shift from fat metabolism to ketone production more rapidly. This means that with ThermoFight X, you can reach ketosis much faster!
Directions
Take 1 caplet 2 times daily with meals. Drink at least 8 glasses of water daily.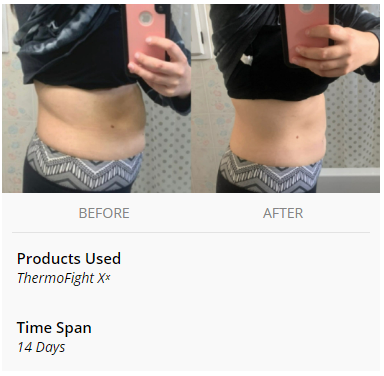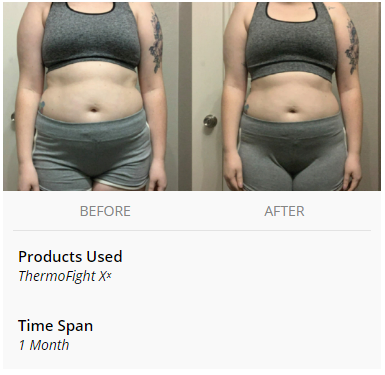 THE INDIVIDUAL IN THIS PHOTOGRAPH IS AN INDEPENDENT DISTRIBUTOR FOR IT WORKS!®
The success of this individual is not necessarily indicative of other success.
Results may be affected by a variety of factors, such as starting weight, body type, exercise and diet. These depictions are not intended to make claims that these products can be used to diagnose, treat, cure, mitigate or prevent any disease. Food supplements are not substitutes for a varied and balanced diet and a healthy lifestyle.